Michael Jackson tribute concert ticket sales suspended
Friday, August 05, 2011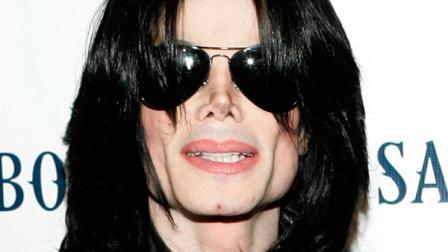 In this Nov. 8, 2007 file photo, pop star Michael Jackson
poses on the red carpet during the RainbowPUSH Coalition Los Angeles
10th annual awards in Los Angeles.
(AP Photo / AP Photo/Danny Moloshok)
LOS ANGELES (KABC) --
A tribute concert for Michael Jackson scheduled for fall in Wales appears to be in trouble.
Tickets for the show were supposed to go on sale Thursday but have now been suspended.
A link on the promoter's website tells fans to "standby for further announcements."
Promoters had promised the concert would feature some of the most
prominent performers in the world. So far though, no acts have been
announced.
There are also reports of squabbling among the Jackson family.
The show is supposed to take place Oct. 8.
(Copyright ©2011 KABC-TV/DT. All Rights Reserved.)
***Resumiendo, se suspende la venta de ticket porque supuestamente estan a la esper de los artistas que podrian participar y se habla de la division familiar que hay por este evento... o sea...me huele a NO tributo!!!
_________________________________________________